From Huntingdon Primary School
Welcome to HPS Blogs!
At HPS our children write their own blogs!
Blogging gives our children the chance to write for a real world audience. When their audience is the whole world, children are motivated to be the best writers they can be!
Our Latest Posts
Posts made across our blogging network are displayed here. To see everything posted by a certain class, use the menu at the top of the screen to navigate to your class.
World-wide audience!
Our blogs are read by people from all around the world. How many flags do you know? Click the flag table to see more details andevery single country that people have visited from.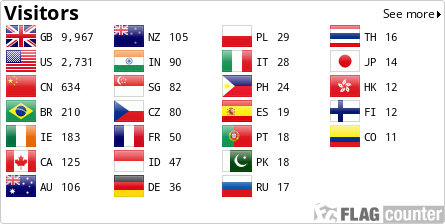 How is your class doing?
Each class blog has it's own flag counter showing the location of readers for just that class blog. How many different flags can your class collect?
You can see various leaderboards, including the Top Bloggers on the HPS Data page.
 Our pupil blogging network,
hpsblogs.net
, is populated with content written by our own children and is read by visitors all over the world. 

Blogging gives our children the chance to write for a real world audience, not just their class teacher!
Year group pages & whole school news
Our teachers post about the work that children have been doing in class over on the year group pages of our website. You can also find whole school news, calendar dates and more…
Up to the minute happenings
We post all sorts of daily updates on Facebook to help keep parents informed. This is especially useful for school trips where we'll often post photos of the excitement as it happens!